Ron Rogers Arboretum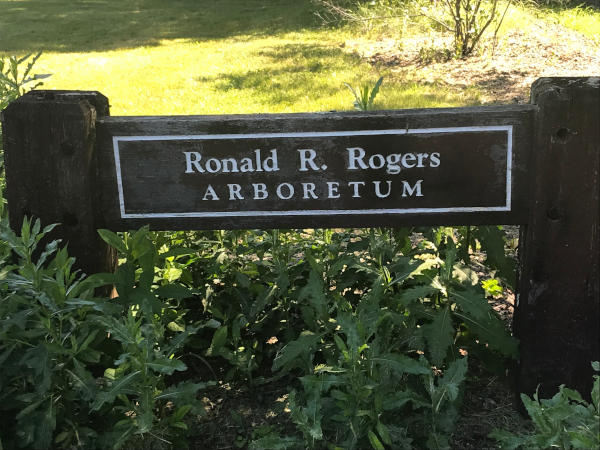 The Ronald R. Rogers Arboretum was dedicated in honor of the late Ronald R. Rogers who is remembered as West Windsor's Forester, an honor that reflects the tremendous time and effort he volunteered to promote and implement community forestry in the Township. The purpose of the arboretum is to present the wondrous strength, beauty and benefit of many species of Quercus or oak trees as well as ecologically related tree species that grow in West Windsor and its environs. The site of the arboretum is a 25-acre parcel of land that consists of approximately 12 acres of open field and 13 acres of mature woodland. The arboretum is also the site of the September 11 memorial.
The memorial is intended to honor the memory of those who left their homes that day to participate in the daily tasks of our free society and never returned. The memorial, which consists of twin reflecting pools, is constructed of the essential elements of life: water, air and organics and is designed as a space for contemplation of the emotions that are brought to the surface by the events of September 11. Steel from the World Trade tower is also on display near the pools.
Facilities and Monuments: Resting Area, Picnic Area, Monument
RON ROGERS ARBORETUM TRAIL MAP