Welcome to West Windsor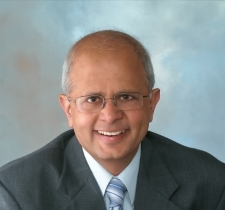 Welcome to West Windsor!
It is with great pride that I welcome you to our wonderful town of West Windsor.
Whether you are a long time resident, newcomer, business, or just visiting, West Windsor has a lot to offer. Our quiet tree lined streets have always been a haven for busy commuters, and now provide pleasant surroundings as many of us work from home. At the same time, the Princeton Junction Northeast Corridor train station, as well as Route 1 and our proximity to other major New Jersey highways, makes us a transportation hub and crossroads for businesses needing access to the Northeast United States and beyond.
Our diverse population is well represented in the many restaurants found throughout West Windsor. You will find every flavor of Asian cuisine, American, Mexican, Italian, seafood, vegetarian and more. Do your grocery shopping in our large, modern supermarkets or our smaller independent ethnic shops.
West Windsor is made up of about 50% open space, and we love to hike, bike and play in our many parks and recreation facilities. Whether you like golf, tennis, pickleball, skateboarding, running, trail hiking, biking, or field sports like baseball, football, cricket or soccer, you will find it here. Swim at our very own Waterworks or relax and let your dog get the exercise at the dog park at our spacious West Windsor Community Park.
Educational opportunities abound for children and adults. We are part of the award winning West Windsor-Plainsboro School system, and home to both Princeton University and Mercer County Community College.
Excellent environmental stewardship has always been a priority, and in addition to our aggressive preservation of open space, farmland and a natural green belt we are constantly striving for more walkable streets and safe bike lanes. We are Sustainable Jersey Silver level, Solsmart Silver certified and designated a Tree City USA. We held the first National Drive Electric Week Event in the Central NJ area in 2018 and it has since become an annual tradition.
Our greatest asset is our residents, who generously volunteer their time and expertise on our boards and commissions, as well as stepping up to help each other and others in need. I am immensely proud of how our diverse community works and plays together.
West Windsor is an exceptional place to live, play or do business. On behalf of myself, the Township Council and our municipal staff I invite you to enjoy it.
Hemant Marathe,
Mayor West Windsor Township