Recycling
Did you know recycling is a law in New Jersey?
You can read it here: (N.J.S.A.) 13:1E-99.11 et seq.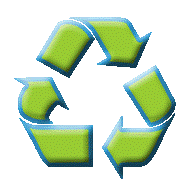 The Recycling Program is run by
Mercer County Improvement Authority
Recycling Hotline: (609) 394-0100
www.mcianj.org
(609) 278-8086


2023 CURBSIDE RECYCLING SCHEDULE

| | | |
| --- | --- | --- |
| January 5 & 19 | February 2 & 16 | March 2 & 16 & 30 |
| April 13 & 27 | May 11 & 25 | June 8 & 22 |
| July 6 & 20 | August 3 & 17 & 31 | September 14 & 28 |
| October 12 & 26 | November 9 & 25 | December 7 & 21 |

SINGLE STREAM RECYCLING
DOES NOT REQUIRE recyclables to be separated at the curb
REPORT A MISSED RECYCLING COLLECTION: http://www.mcianj.org/311
New Jersey Recycling Law Information
GRASSCYCLING is a great way to help the Environment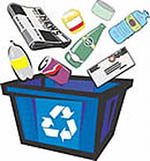 *** ALL RECYCLABLES ~ EITHER BUCKET ***
Please Click on this link for Acceptable Material

REFRIGERATOR RECYCLING
Residents may obtain information about refrigerator recycling at
New Jersey Clean Energy's website

ELECTRONICS

ELECTRONICS DISPOSAL

Please do not place your electronics curbside
All electronics can be disposed of at the below listed events
2023 West Windsor Dumpster Day Events
70 Southfield Road, West Windsor, NJ
Saturday, May 13th 8am-2pm
Saturday, Sept 9th 8am-2pm
There will be NO Shred Trucks at our Dumpster Day Events!
2023 West Windsor Paper Shred Events
70 Southfield Road, West Windsor, NJ
Saturday, June 3rd 8am-12pm
Saturday, Oct 14th 8am-12pm
2023 Mercer County Household Hazardous Waste & Electronics
350 Lawrence Station Rd Lawrence, NJ
Saturday, March 25th 8am-2pm
Saturday, June 10th 8am-2pm
Saturday, September 23rd 8am-2pm
2023 Mercer County Document Shredding Events
651 South Broad St Trenton, NJ
Saturday, April 29th 9am-12pm
October 7th 9am-12pm
PLASTIC BAG DISPOSAL:

DO NOT PLACE PLASTIC BAGS OF ANY KIND IN YOUR CURBSIDE RECYCLING BIN. Your curbside recyclables can be placed directly in your bin, there is no need to bag this material.
Most McCaffery's Food Market, Walmart, Acme, Stop and Shop, Kohls, Shoprite, Target and Lowe's stores accept plastic film, including bags, for recycling. Bring plastic bags to these drop off locations.
For more information about what materials can be brought to these drop offs, or to find the nearest location to you, check the following website:

http://www.trex.com/recycling/recycling-programs/
This website lists the type of film that are acceptable. Click on "Participating U.S Locations" for the location nearest you.

Why can't I just recycle my bags with my curbside recyclables??
Plastic bags clog up the equipment at the facilities that process our curbside recyclables which causes lost production hours and money.

What items can I include with plastic bags??
Visit the websites above for a specific list. For general guidance, do not include other plastic containers or bottles, compostable bags, film/bags contaminated with food, wet bags, frozen food bags, or black plastic garbage bags. Bread bags, plastic film covering cases of water, cereal bags, newspaper bags, and plastic shopping bags are all accepted at these drop off locations.