Hometown Heroes
During the COVID-19 crisis of 2020, many West Windsor public
and private groups came together to help our community.
Today, Mayor Marathe and the Township Council would like to publicly thank:
West Windsor Public Works Department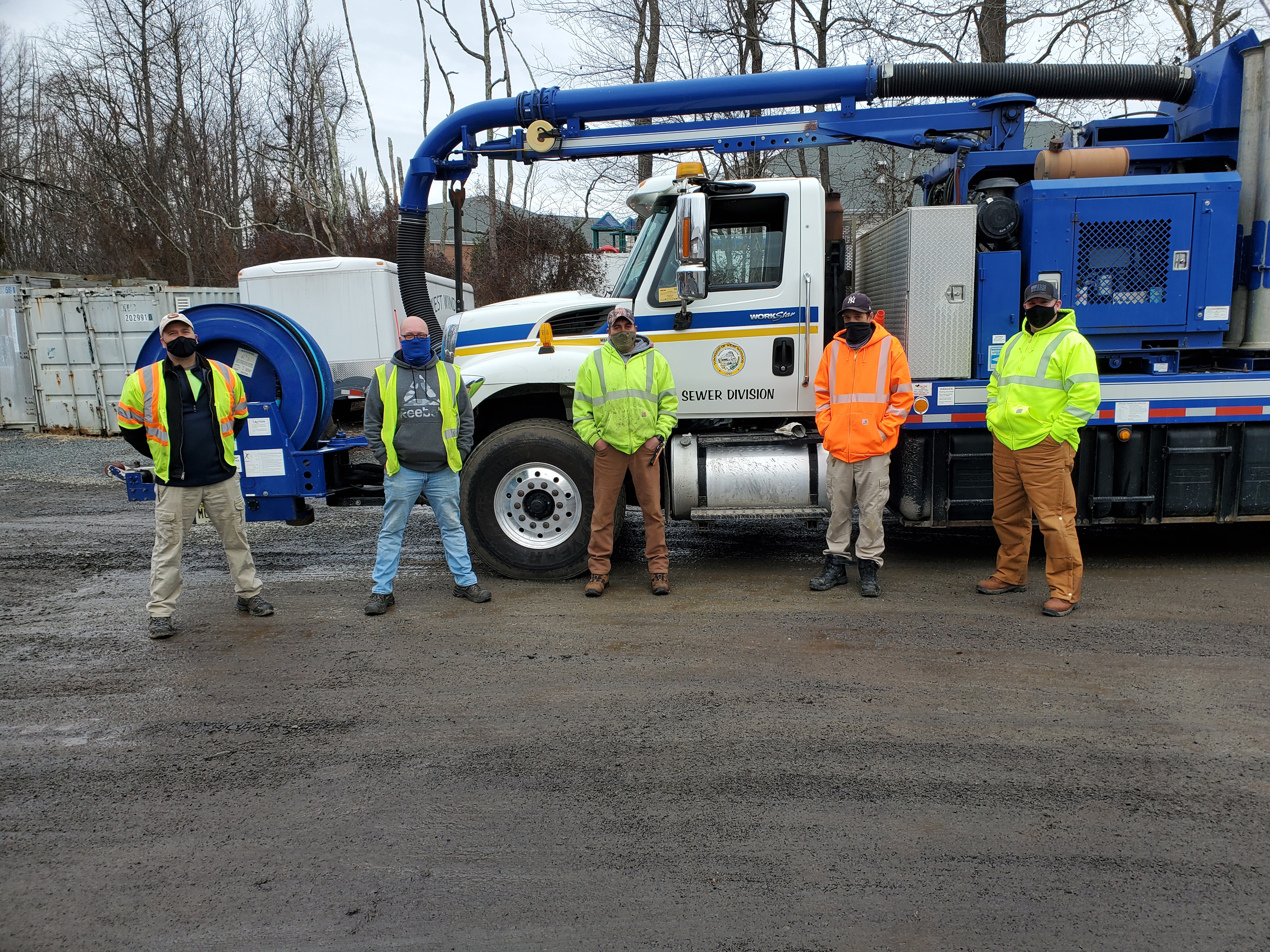 The Department of Public Works (DPW) is comprised of the following Divisions:
Facilities & Open Space
Sewer Maintenance
Streets & Roads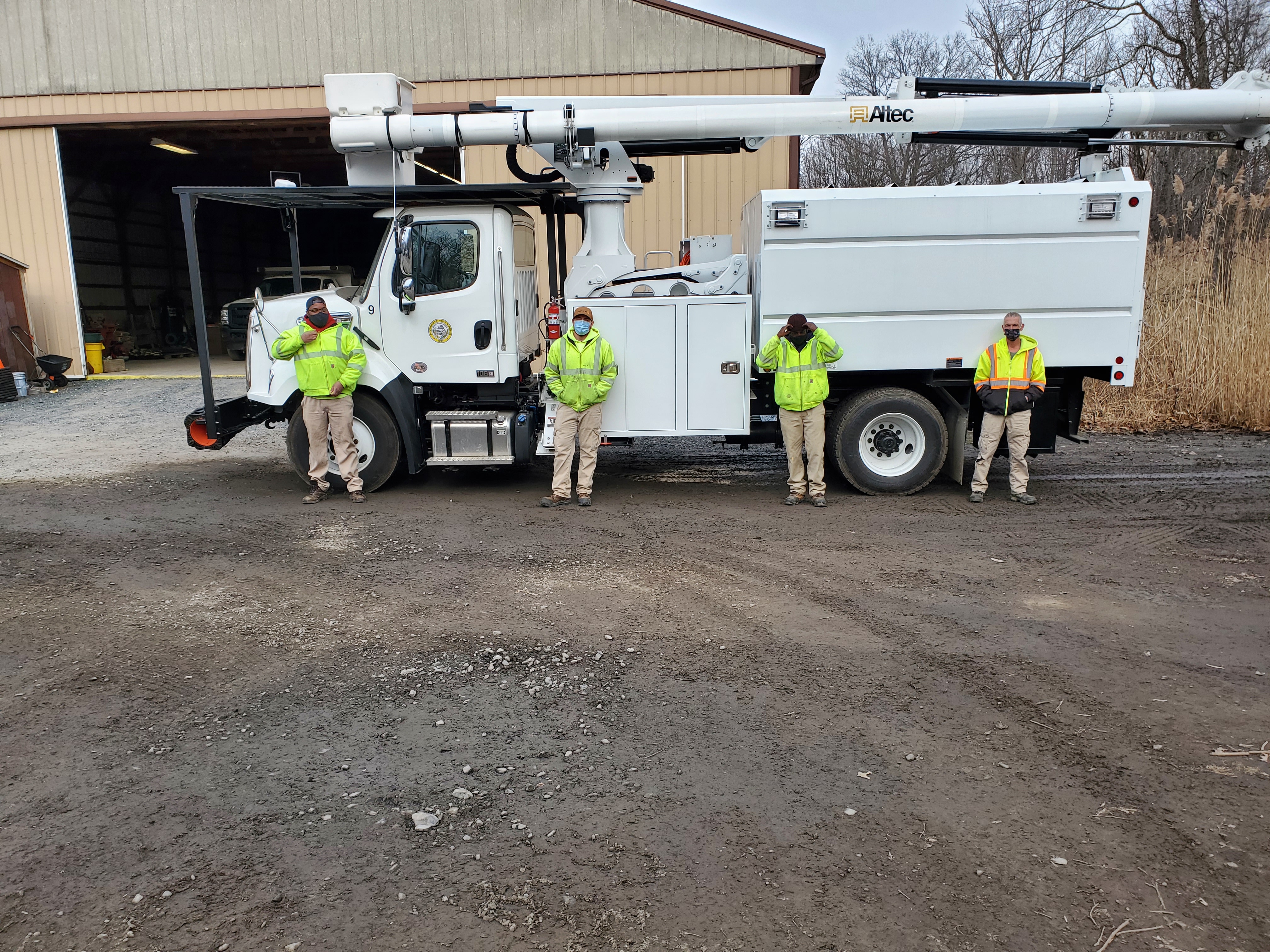 During the COVID-19 crisis, DPW employees worked their shifts to provide safe, reliable service to the residents of the Township.
The Division of Facilities & Open Space maintains parks, playgrounds, playing fields, municipal properties and open spaces. Staff provide a safe, clean outdoor environment for residents to enjoy recreational opportunities.
The Division of Sewer Maintenance operates and maintains the Township-owned sewer system that includes eight (8) pumping stations and one (1) privately owned. DPW staff responded to a couple of emergencies related to the sanitary sewer system on Washington Road, near the Tennis Center. Video inspections of sewer lines found a large hole that let groundwater flow causing the ground to weaken under the road. The videos showed the damaged pipe and subsurface conditions that caused the sinkholes. This information was evaluated by the Engineering Division which coordinated the emergency repair work to replace the damaged pipe and restore the impacted section of pavement on Washington Road.
The Division of Streets & Roads keeps roads safe. Crews repair potholes, do street sweeping, bicycle path clearance, roadside mowing, yard waste and white goods collections, and maintain DPW vehicles and equipment. Yard waste collection crews stayed busy picking up debris from gardening and landscaping our residents did during the spring while stay at home orders were in effect.
In September, DPW's Dumpster Day Drop Off/Shredding Event was extremely successful. This was the first ever "drive through" dumpster day at Community Park. DPW crews unloaded materials from vehicles to keep residents and employees a safe distance from each other. This event had high participation and residents praised DPW employees for their efforts. The DPW facility remains open to residents for recycling drop off, mulch and compost pick-up.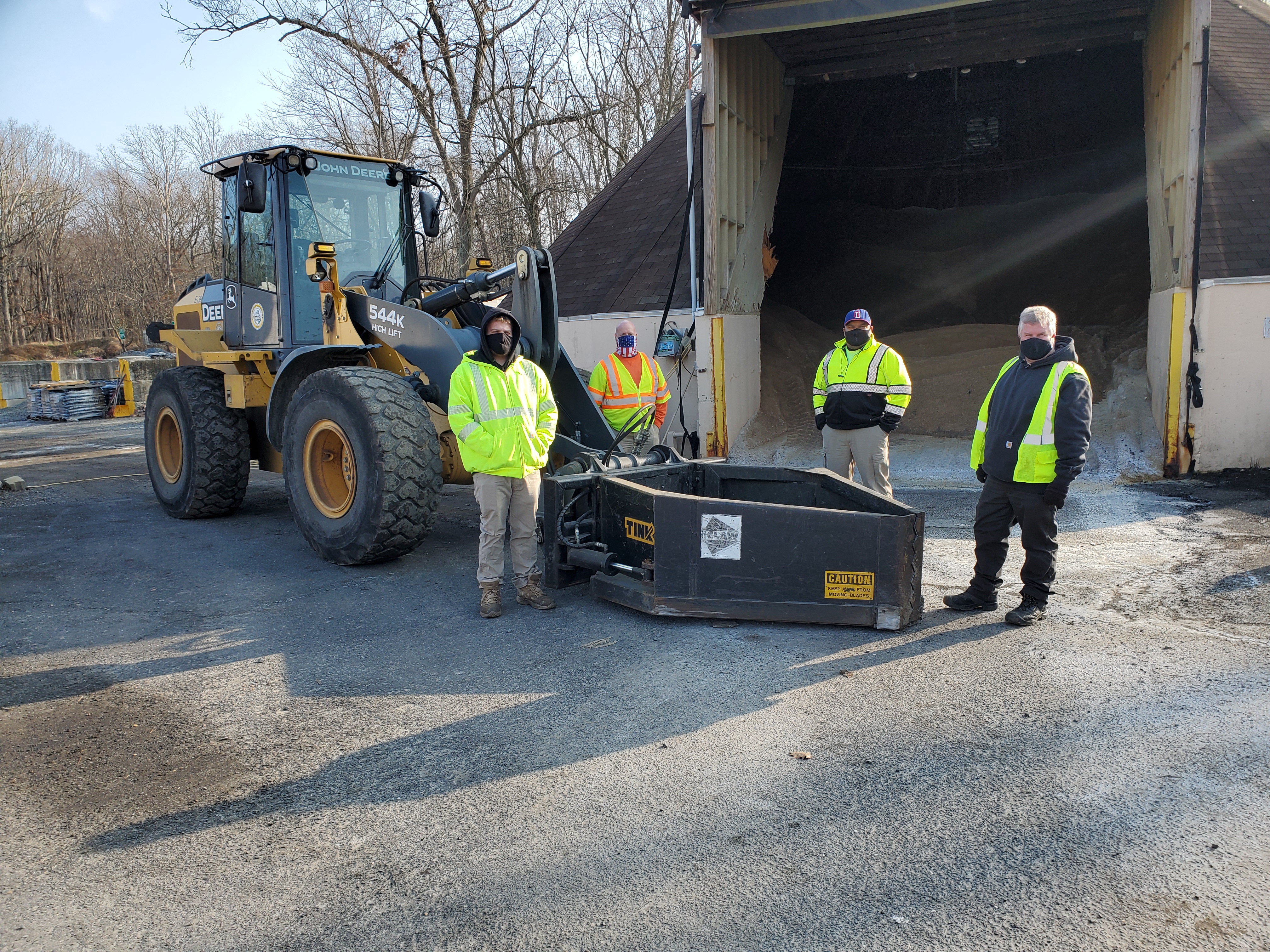 West Windsor Public Works Department is composed of:
Jamie Taylor, Director of Public Works as of February 2021
Tony Esposito, Asst. Superintendent of Public Works
Public Works Employees:
Randy Britt, John Brown, Lou Dima, Chris Donahue, Tony Donahue, Tom Driver, Jerry Evans, John Favro, Jason Gammon, Paul Grasselli, Mike Gulotta, Bob Ice, John Jackson, Keith Magill, Jose Martinez, Phil McLaughlin, Anthony Oliver, John Oliver, Nestor Paredes, Megan Pieslak, Andrae Ricketts, Mark Robotti, Brandon Snook, Glenn Snook, Frank Tettemer, Justin Tryba, Mike Vargo, Chris Walko and Nick Wang.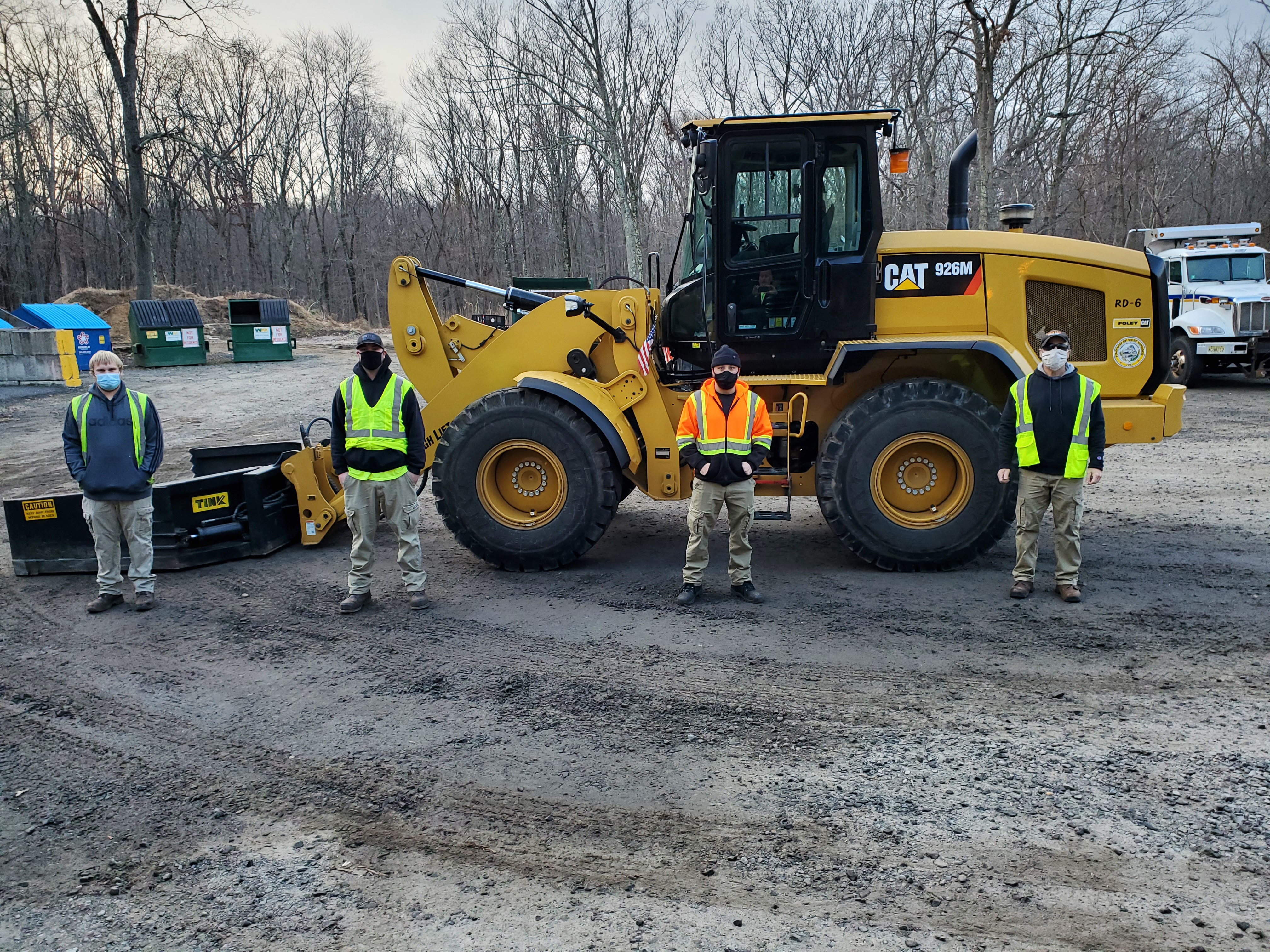 West Windsor Public Works would also like to thank:
The West Windsor Health Department for COVID-19 and CDC guidance to safely successfully continue operations and benefit the community of West Windsor.